We are thrilled to announce that our Moualla Table for Walter Knoll has been launched at Milan Salone del Mobile 2018 Exhibition.
The table – in solid oak or nut wood – is characterized by unique lines, freehand drawn by Neptun Ozis in an unusual yet harmonious way. And, as is so often the case, magic is in the detail: the table top, seemingly floating over the framework, gives the model a sense of stable lightness. The signs of exceptional craftsmanship are omnipresent here, coming to life in the impressive longitudinal grain and accurate edge finishing of the table top.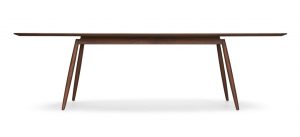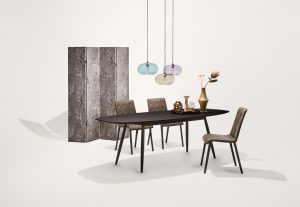 Neptun Ozis designed the Moualla Table for Walter Knoll as a tribute to the painter Fikret Moualla (1903-1967), who was a mentor and a good friend to his father Sadi Ozis, during the years he was studying in Paris.